What can we do to pursue a future of net-zero emissions and net-positive economic solutions?
The Net-Zero Economy Summit, hosted by the independent research institution Resources for the Future, explored the transformative decisionmaking needed to deliver on two goals: net-zero greenhouse gas emissions and the advancement of our economic well-being.
On Thursday, October 20, leading voices in government, business, academia, and the media explored the solutions needed to achieve net-zero emissions across all major sectors of the economy—from electricity and transportation, to industry and land use. We examined the crucial decisions needed to confront climate risks, build resilience, and prioritize solutions that are just and equitable.
High resolution photos from the RFF Net-Zero Economy Summit can be found on our Flickr page. Photos can be used under a creative commons license. Photo credit: Ronald Flores/Resources for the Future.
RFF's Net-Zero Economy Summit at the Kennedy Center

RFF President Richard G. Newell speaks at the Net-Zero Economy Summit

White House National Climate Advisor Ali Zaidi delivers keynote remarks

RFF Board Chair Susan Tierney at the Net-Zero Economy Summit

RFF's Erin Campbell demonstrates the RFF Global Energy Outlook Explorer tool to attendees

RFF's Net-Zero Economy Summit took place at the iconic REACH at the Kennedy Center

Matt Rogers and Corbin Hiar discussed industry and fuels

Geraldine Richmond, Alan Krupnick, Sean O'Neill, and Corbin Hiar discussed industrial policy

Valentina Bosetti, Jennifer Hillman, Raymond Kopp, Billy Pizer, and Robert Stavins discussed international climate policy

Robert Bonnie and Ximena Bustillo discussed land use, forestry, and agriculture policy

Annie Petsonk and Billy Pizer spoke about the future of aviation

David Strickland, Sarah Dunham, and Richard Ezike discussed transportation policy

Jim Boyd, Randy Moore, David Wear, Suzi Kerr, and Rita Hite discussed land use, forestry, and agriculture policy

Crystal Bergemann, Samantha Medlock, Carlos Martín, Sheila Foster, and Margaret Walls spoke about climate risks

Karen Palmer, Derek Bandera, Doreen Harris, Jennie Chen, and Ben Hobbs discussed the future of the power sector
Full Video: Skylight Pavilion Programming
Full Video: Justice Forum Programming
The REACH at the John F. Kennedy Center for the Performing Arts
The REACH is a living theater where diverse art forms collide to break down the boundaries between audience and art. Located next to the John F. Kennedy Center for the Performing Arts, it is in the heart of Washington, DC, and the perfect location to explore today's most pressing climate issues.
Address:
2700 F St., NW
Washington, DC
20566
This event is an external rental presented in coordination with the Kennedy Center Campus Rentals Office and is not produced by the Kennedy Center. Photo courtesy of the Kennedy Center.
International Climate Policy
How can we encourage increased global ambition to decarbonize while recognizing countries' needs to maintain international competitiveness?
Ahead of COP27, join us as our panel of international experts discusses approaches and policies that can support industrial competitiveness, minimize emissions leakage, and encourage ambition as nations decarbonize.
Melanie Nakagawa
Former Special Assistant to the President and NSC Director for Climate and Energy, The Executive Office of the President of the United States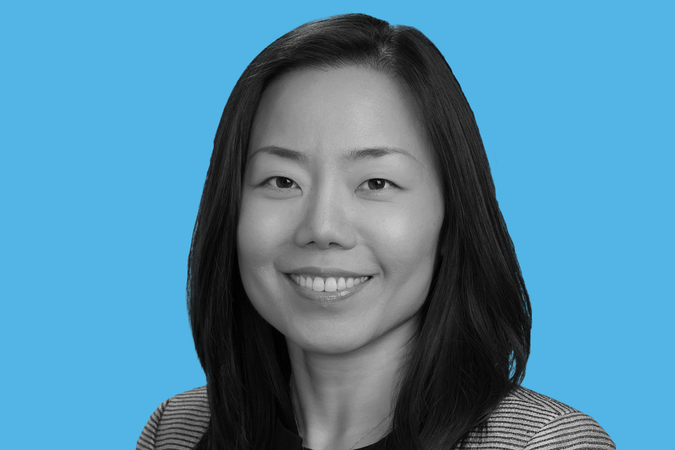 Kyung-Ah Park
Member, RFF Board of Directors
Valentina Bosetti
Senior Scientist, European Institute on Economics and the Environment
Jennifer Hillman
Professor, Georgetown University Law Center
Raymond Kopp
Senior Fellow and International Climate Policy Director, Resources for the Future
Billy Pizer
Vice President of Research and Policy Engagement, Resources for the Future
Robert Stavins
Board Member, Resources for the Future; Professor, Harvard University
How can we spur innovation and its deployment to decarbonize the industrial sector?
Our panel of experts examines the tools that will be needed to meet the challenge, from innovations to reduce the costs of cleaner fuels, to employing underutilized methods for stimulating government funds.
Matt Rogers
Former CEO, Mission Possible
Corbin Hiar
Reporter, E&E News
Alan Krupnick
Senior Fellow and Industry and Fuels Director, Resources for the Future
Sean O'Neill
Senior Vice President of Government Affairs, Portland Cement Association
Geraldine Richmond
Under Secretary for Science and Innovation, United States Department of Energy
Transportation and Infrastructure
The transportation sector is the largest source of greenhouse gases in the US. Net-zero goals will demand major strides to decarbonize the sector. 
​How can we deliver net-zero transport and infrastructure strategies that spur innovation in a diverse technology portfolio to drive deployment at scale? Join us as experts across policymaking, industry, and academia examine the future of this sector, from EVs and electrification to fuels, freight, and aviation.
Sarah Dunham
Director, Office of Transportation and Air Quality, United States Environmental Protection Agency
Richard Ezike
Director, CHPlanning
David Strickland
Vice President of Global Regulatory Affairs, General Motors
Jessika Trancik
Professor, Massachusetts Institute of Technology
Beia Spiller
Fellow and Transportation Program Director, Resources for the Future
Land Use, Forestry, and Agriculture
How can we fully seize the power of land as a carbon sink to reduce emissions and sustain people and ecosystems?
Join us as experts explore the role of land—cultivated, wild, and urban—in meeting our climate targets. The panel will also examine the relationship between increasingly intense and frequent wildfires and GHG emissions.
Robert Bonnie
Under Secretary of Agriculture for Farm Production and Conservation, US Department of Agriculture
Ximena Bustillo
Political Reporter, NPR
Jim Boyd
Senior Fellow and Land Use, Forestry, and Agriculture Program Director, Resources for the Future
Rita Hite
CEO, American Forest Foundation
Suzi Kerr
Chief Economist, Environmental Defense Fund
Randy Moore
Chief, US Forest Service
David Wear
Nonresident Senior Fellow, Resources for the Future
How can we build an electricity market and policy structure that enables 100 percent clean, reliable, and affordable power around the clock, and what are the biggest challenges to implementation?
Our panel of leading experts explores the opportunities and implications of total decarbonization of the power sector.
Jigar Shah
Director, Loan Programs Office, US Department of Energy
Susan Tierney
Chair of the Board of Directors, Resources for the Future; Senior Advisor, Analysis Group
Derek Bandera
Executive Director of Federal Regulatory Affairs, Midcontinent Independent System Operator
Jennifer Chen
Senior Manager, Clean Energy, World Resources Institute
Doreen Harris
CEO, New York State Energy Research and Development Authority
Benjamin Hobbs
Theodore M. and Kay W. Schad Professor of Environmental Management, Johns Hopkins University
Karen Palmer
Senior Fellow and Electric Power Program Director, Resources for the Future
Climate Risks and Resilience
The path to net-zero will require us to improve resilience and meet climate impacts in the short and medium term.
What actions must we take now to live in a changing world where sea level rise, wildfire, and flooding are increasing in both frequency and intensity? This panel will examine the strategies and policies needed to build more just and equitable resilience in the face of disproportionate climate impacts, and the steps required to build resilience into a net-zero climate mitigation policy package.
Alice Hill
David M. Rubenstein Senior Fellow for Energy and the Environment, Council on Foreign Relations
The Honorable Mary Landrieu
US Senate (D-LA), 1997-2015; Member, Resources for the Future Board of Directors
Crystal Bergemann
Senior Director for Resilience, The White House
Sheila Foster
Professor of Law and Public Policy, Georgetown University
Carlos Martín
David M. Rubenstein Fellow, The Brookings Institution
Samantha Medlock
Senior Counsel, Select Committee on the Climate Crisis, United States House of Representatives
Margaret Walls
Senior Fellow and Director, Climate Risks and Impacts and Adaptation and Resilience Programs, Resources for the Future